GET INVOLVED
|
GATHER TOGETHER

Fellowship & Hospitality
FELLOWSHIP MINISTRY
The Fellowship Ministry provides Christ-centered events for the congregational family and guests throughout the year such as the Oktoberfest celebration, Chili Cook-Off, and a Christmas Ornament Exchange party.
This ministry also provides coffee and refreshments in the Fellowship Hall every Sunday for congregants to relax and visit if they wish during the Discipleship Hour. The ministry is always in need of helpers to help coordinate events, provide food, set-up and clean-up.
Fellowship Ministry Coordinator: 
Natalie Campbell  |  404-357-4434
HOSPITALITY MINISTRY
The Hospitality Ministry provides food and refreshments for special events and receptions at Christ the King throughout the year. The ministry is always in need of helpers to help coordinate events.
Information: 
Church office  |   770-889-5328
Social & Fellowship Groups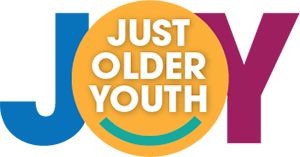 J.O.Y (Just Older Youth)
A new adult/senior group was started in 2017 for social and fellowship activities. Some of the activities this group sponsored this past year were a trip to Gibbs Gardens, a lunch potluck and art show excursion, and a Christmas progressive dinner. The group plans to sponsor an activity every few months so watch the calendar for new J.O.Y. activities in 2018.
ANNUAL WOMEN'S RETREAT
The Annual Women's Retreat is held the first weekend in March. During this weekend the attendees gather at a nearby retreat center for a weekend of spiritual growth and fellowship.
PRAYER SISTER PROGRAM
Those who wish to participate for the year, fill out a form about themselves. Those present at the annual luncheon draw from the forms and remember their "secret sister" throughout the year in prayer, with cards and small gifts. When gathered the next year, secret sisters are revealed and the process begins anew.
ANNUAL CHRISTMAS COOKIE SALE
Early in December, bakers in the congregation donate homemade cookies and treats. Proceeds are used to support the various events of the Women's Ministry throughout the year.
Women's Events Coordinators: Wendy Tuten | 678-372-4480  &  Sue Hallman | 470-297-3098
MAHJONG PLAYERS
Every Wednesday from 1 -4 PM a group of Mahjong enthusiasts meet in the Music to play and socialize. All are welcome. The more the merrier.
Information: Church office | 770-889-5389
CTK YOUTH GROUP
Though this age group of kids from 6th grade through high school is growing, they meet occasionally to go on social outings such as bowling, hiking, or game nights. Watch the bulletin and newsletter for event announcements.
Youth Coordinator: Debbie Scarazzo | 678-641-6661